HOW?
United to our sisters in a COMMON LIFE
All this is accomplished in the framework of a simple and cheerful common life, within the spirit of solitude and silence. In this atmosphere, the oblate has constant opportunity to practice virtues, especially humbleness and charity, so that the community forms a single heart and a single soul, merged into the same spirit and in the single love, which is Christ.
Forming a big family. Congregation.
It is the beautiful reality of being a family in God: Several monasteries united as children of the same Founding Fathers and ruled by a General Mother, Mother of all and for all. A unity lived in all senses, with the same vocation-mission.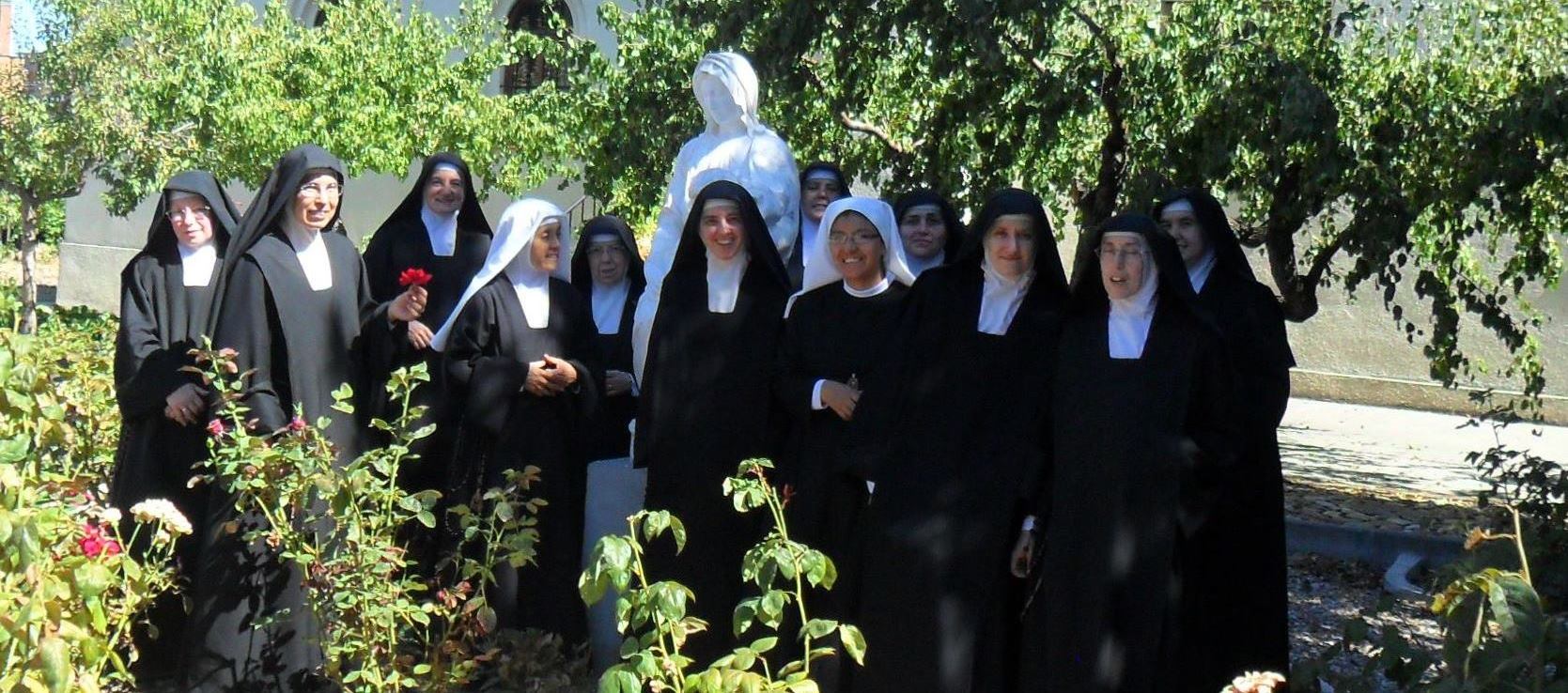 What contemplative congregation means.
Although we are entirely contemplative, our monasteries are not autonomous. Approved after the Second Vatican Council, our internal organization is that of a religious congregation and not that of a traditional monastic order.
There is a Mother Superior General with her council, a single novitiate, and a juniorate. When the sisters finish their period of formation they can be transferred from one monastery to another as appropriate. The members of the General Council are elected in the General Chapter (every 6 years) and the communities of the monasteries are appointed by the Superior General and her council (every 3 years).
This circumstance means that in all monasteries customs and lifestyle are very unified. The fact that we all live in the same way, even in small details, helps to develop and strengthen the fraternal spirit among us. It also makes easy that we are always ready to go promptly wherever the Will of God wants to take us, either to a monastery or another.
Currently, there are five monasteries in Spain and one in Peru.